How it's Made
! (Photo's below)
As all customers have different desires and appearances for their garden art, we offer you your choice of 4 types of wood at no additional cost. Just select your wood choice when ordering from the drop down box. The wood choices are pressure treated, western red cedar, cypress, and pine/fir. We always suggest you use a pressure treated post for your birdhouse/feeder product to prevent decay. Keep in mind we can build most any birdhouse so if you have a photo of something you want, please let us know. Your artisan will work with you! Please also visit the "Replication" link on our home page for other designs and choices.
Your larger bird house order will include an engraved brass plate. If you would like some special wording, please contact us. For an additional fee, our friends at Athens Trophy Shop would be happy to customize a plate for your order!
We start your order by selecting your wood choice. Your artisan will hand mill the wood to the desired thickness and then plane it smooth. A pattern is used to trace the outlines of the sides, base, roof panels, and landings. We try to be consistent but since this is all handmade, some slight variation may occur. As you know, wood is a natural product and even within the same board there may be color and grain changes. These changes are what give your product the uniqueness that is desired. No two products ever look the same....
After the wood is hand milled, planed, traced, and cut, the pieces are hand sanded. The next step is to pre-drill the nail holes (to prevent splitting). Once all of the pieces are ready, assembly begins!
Preparing the individual pieces prior to assembly. Hand cutting, hand sanding and drilling. See below for and example.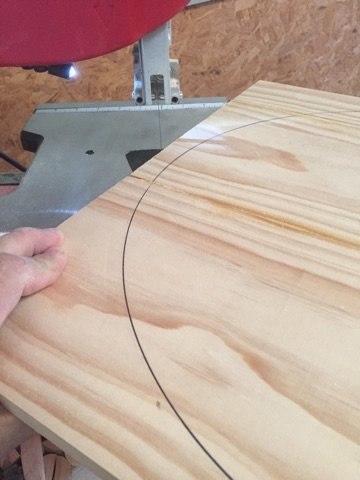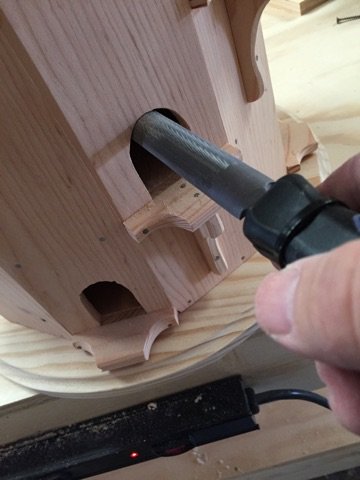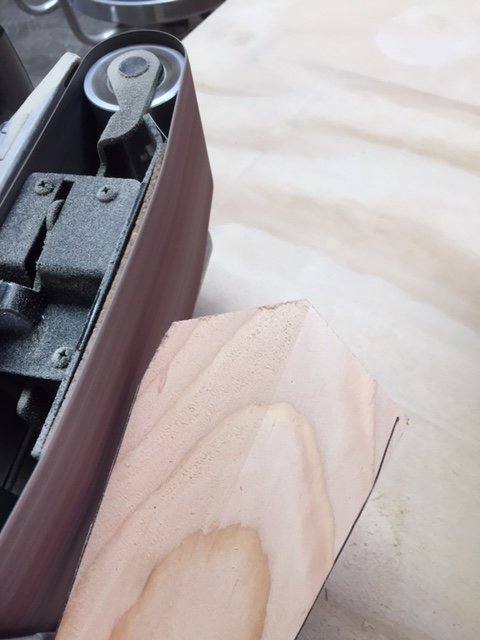 Additional photographs will be added to this site soon but for now, please take a look at some of the assembly steps used to make the "Tweetie Bungalow" birdhouse.
Attaching the individual roof panels: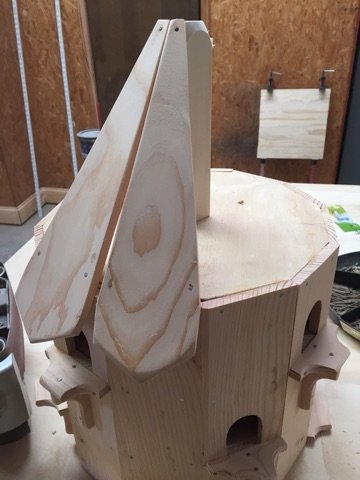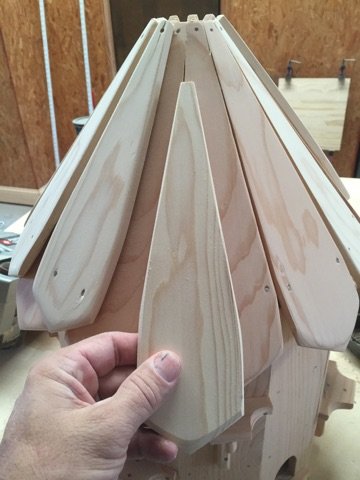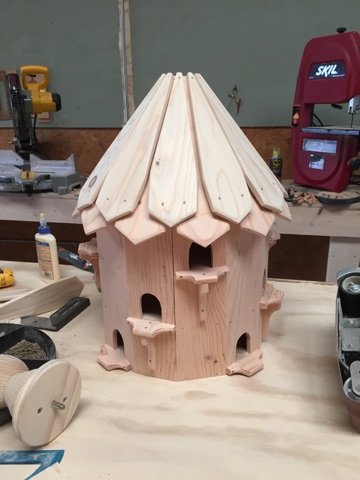 As you can see above, each panel is individually attached and hand nailed (not stapled).
Then the ball top is attached for the finished look. As you will notice, there is a lot of detail and hand work involved in making our products. We want them to last for many years of enjoyment.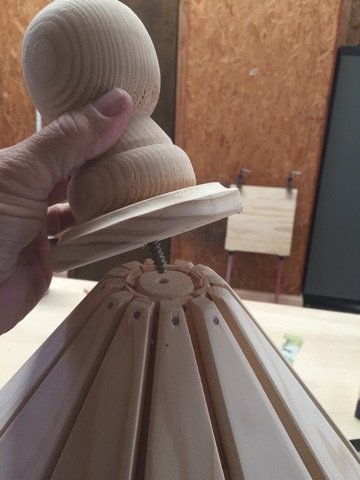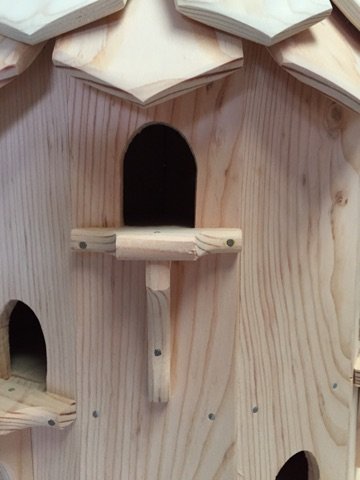 Boy was our shop was a mess!
We were getting ready for holiday sales and making a wholesale delivery to Atlanta! This time is very exciting at Tweetie!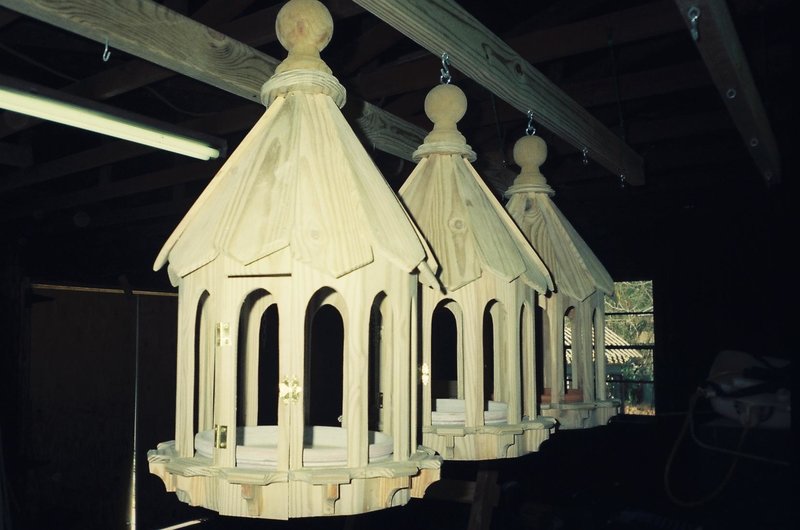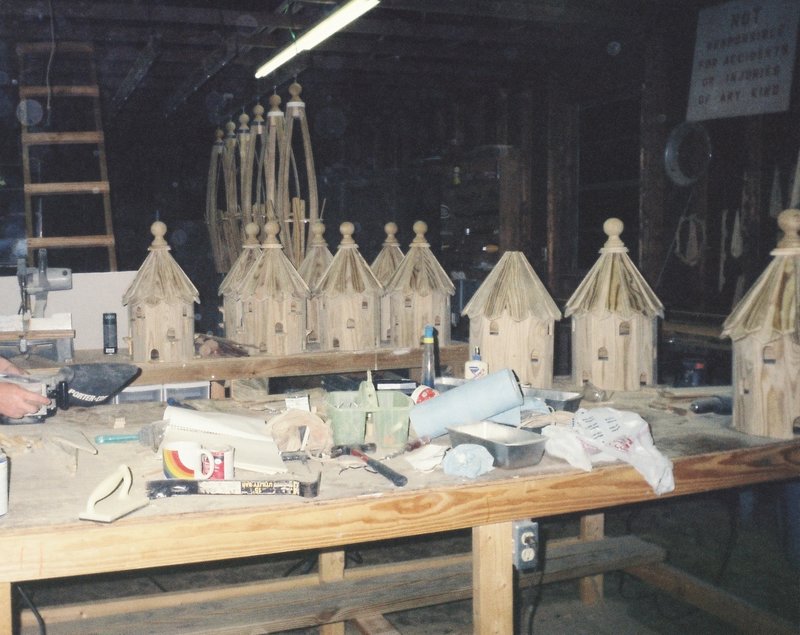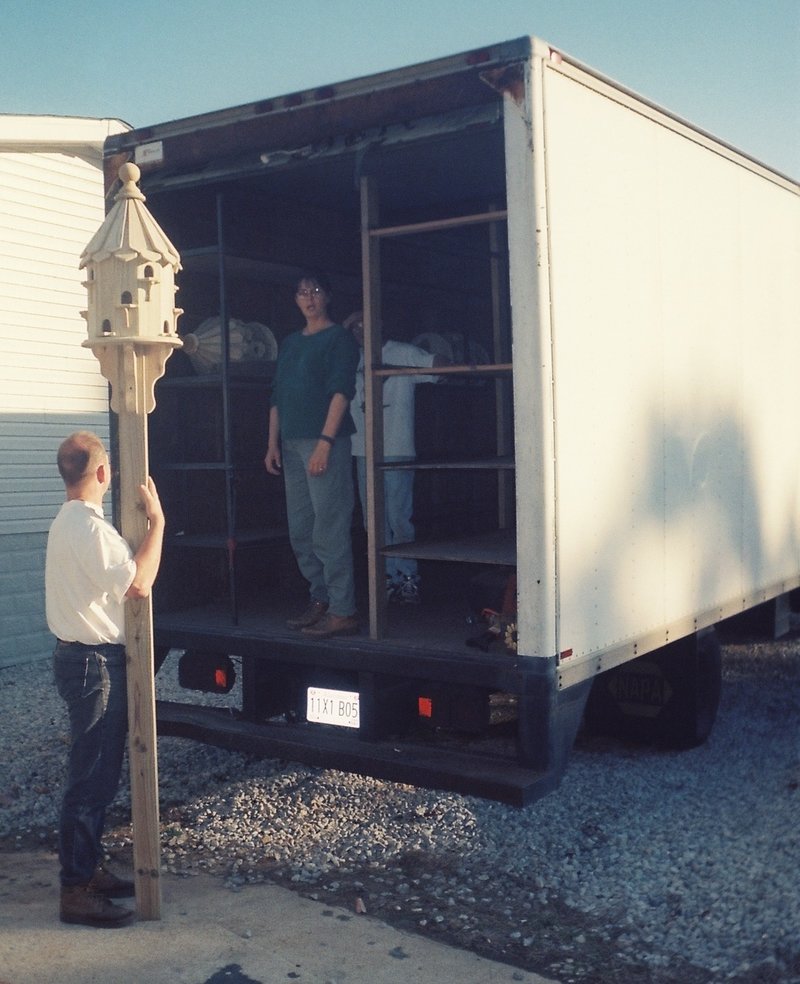 Seventeen years have passed and this Bungalow is has shown some signs of use, wear, and weather. My customer bought this in 1997. Her children grew up watching the blue birds come back year after year. Now, her children are grown and have families of their own. Guess what? They all purchased the Bungalow for their own yards. So you see, our products are made to last and have lasting memories. They love their Bungalow!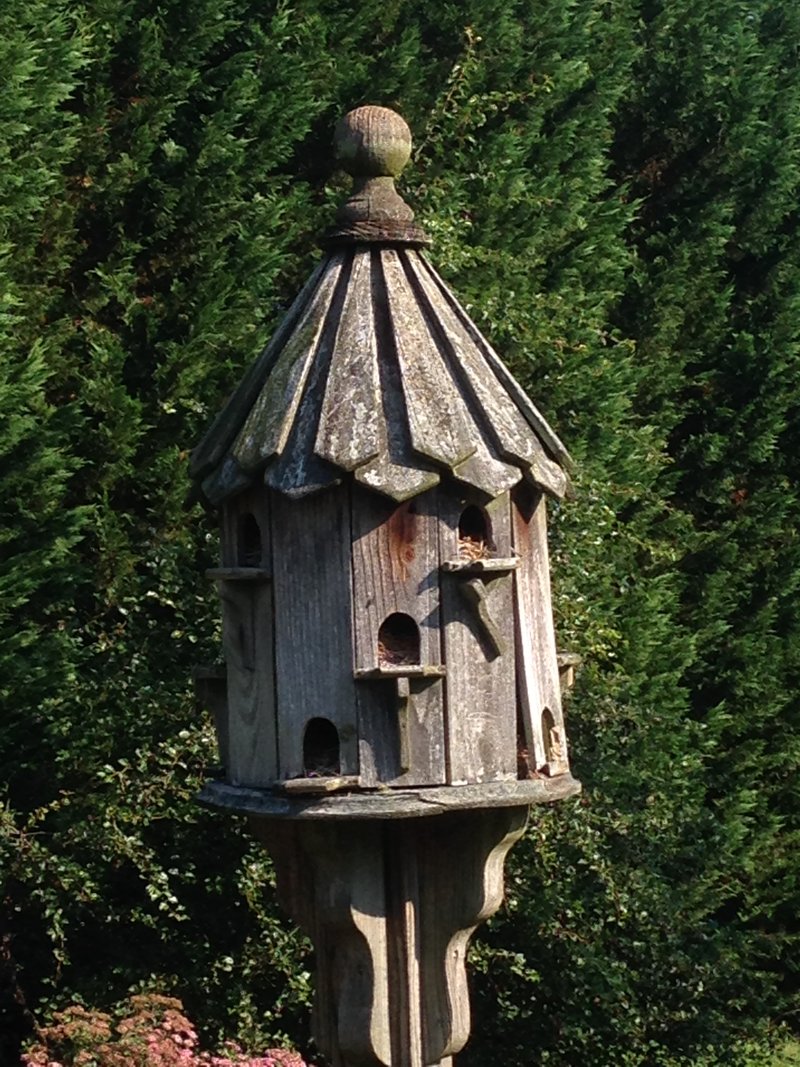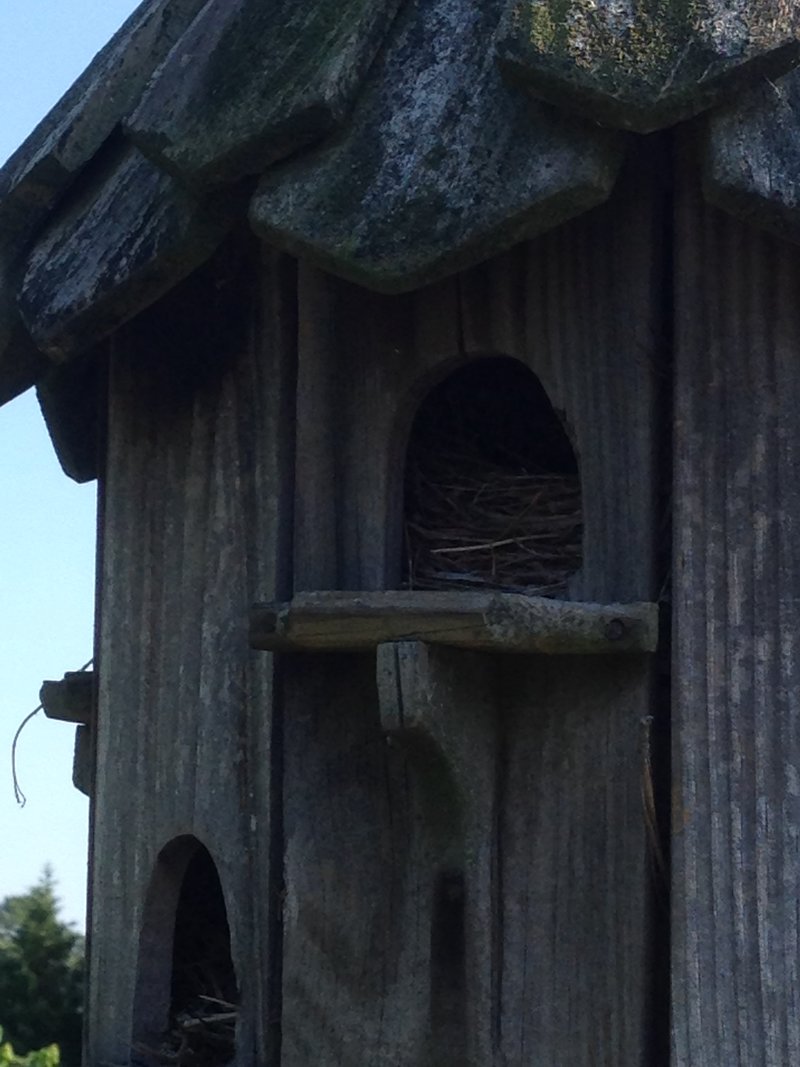 Please email us your feedback or any questions or concerns you may have. Just click on the "Contact Us" link on the home page. Thank you!