127 "The Victorian" Hand Painted Home for 9 families!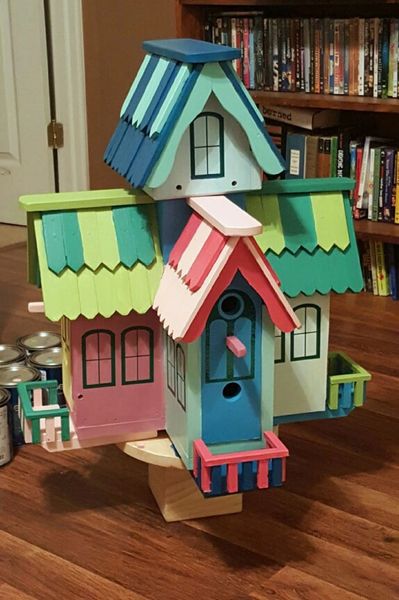 The Victorian model shown in the photo was designed for wrens. If you desire bluebirds, the size of the nesting cavities can be adjusted and the house will be larger (same price). Great for Purple Martins if you choose to enlarge the hole opening size to 2.125 inches.
Caitlin Glennon is our local artist who painstakingly applies the colors for this unique look.
The four front panels are secured by a wood peg. If you remove the peg. the entire front panel swings open for super easy cleaning! The top single home is cleanable by removing 4 wood pegs.
This home comes with an 8 foot pressure treated post and Tweetie will deliver to the local area for free! Installation is a $35 extra charge.
If you have any questions, please be sure to call the store 706-310-4343 or us our Contact Us button on this site.