3137 Shizuka Cups Copper Rain Chain, 8.5 Feet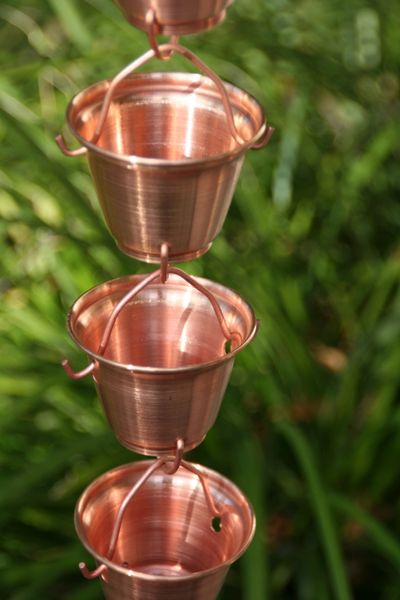 Shizuka Cups copper rain chain #3137
A new small cup design that expresses tranquility and simplicity ("shizuka" means 'quiet' in Japanese). Made of pure copper, the cups will acquire a beautiful patina over time. You'll enjoy the soothing sounds of water flowing through the cups every time it rains.
· Custom lengths are available!
· Tweetie offers free assembly and free local installation of all Rain Chains purchased in our store.
· 10% off two or more rain chains!
· LIFETIME WARRANTY
Technical Specifications:

cup width:
cup length:
bottom opening:
cups per chain:
standard length:

2 7/8"
2 1/8 "
1 7/16 "
22
8 1/2 feet