3149 Copper Flower Cup Rain Chain, 8 Feet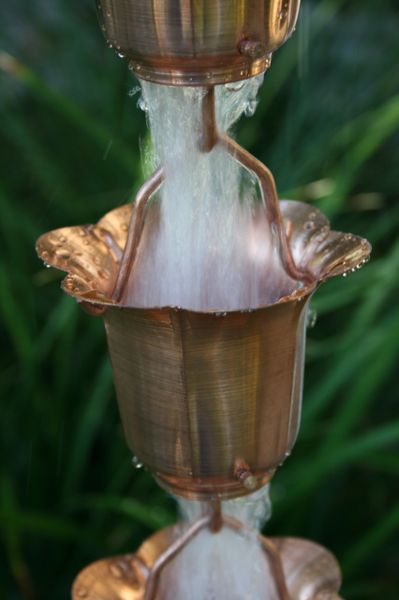 #3149 -- Copper Flower Cup™ rain chain
Here is a classic, asian-inspired flower design in 100% pure unfinished copper, beautifully understated.
Nice medium size, suitable for most outdoor decor. Easy to adjust length, handles most waterfall amounts.
· Custom lengths are available!
· Tweetie offers free assembly and free local installation of all Rain Chains purchased in our store.
· 10% off two or more rain chains!
· LIFETIME WARRANTY
Technical Specifications:

cup width:
cup length:
bottom opening:
standard length:
# cups std. length:

3 3/4"
2 3/4 "
1 1/2 "
approx. 8 feet
22