3157 Buddha's Cup Copper Rain Chain, 8 Feet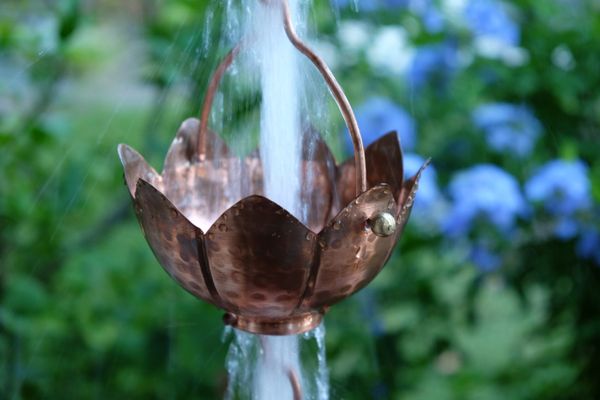 A beautiful new extra large cup chain, to handle all waterflow conditions, in pure hand hammered copper.
Cup wires are accented with nuts made of pure brass, and a copper ring is added in between for perfect cup spacing.
Comes with a V-hook for easy installation.
Recommended Accessory: Copper Installation kit (RCR-1).

· Custom lengths are available!
· Tweetie offers free assembly and free local installation of all Rain Chains purchased in our store.
· 10% off two or more rain chains!
· LIFETIME WARRANTY
Technical Specifications

cup width:

5 3/4"
cup depth:
3 1/2"
bottom opening:
1 3/4"
cups per 8 ft. length:
12