4237 Umbrella Cups Copper Rain Chain, 8 Feet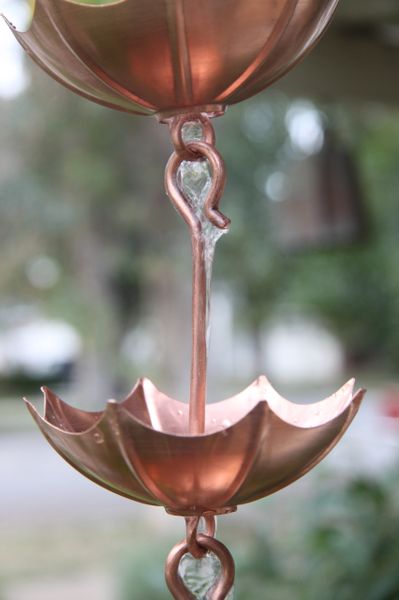 What better to catch the rain than an umbrella! Beautifully detailed. Unlike our competitor's design, we've inverted the umbrella to make a functional rain chain.
Made of pure copper, the umbrellas simply hook together for easy assembly and adjustment.
· Custom lengths are available!
· Tweetie offers free assembly and free local installation of all Rain Chains purchased in our store.
· 10% off two or more rain chains!
· LIFETIME WARRANTY