1111 Wood Cups ™ Hardwood Rain Chain, 8 Feet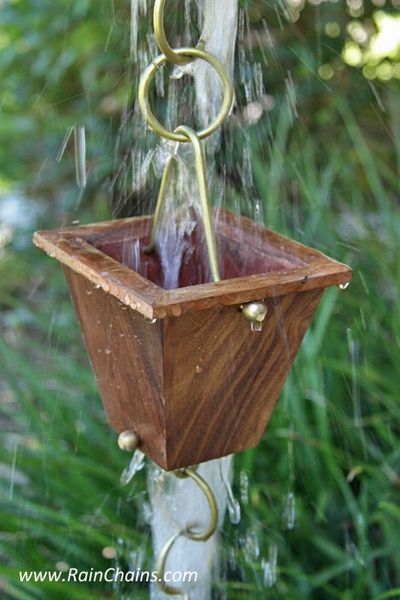 Wood Cups ™ hardwood rain chain #1111
Another new exclusive design. Beautiful, handmade hardwood rain cups with brass fittings! These look beautiful in the sun and in the rain! Some maintenance required (occasional oiling or wood sealer to keep the wood weatherproof). Comes with a brass V-hook for easy installation.
You can order a standard 8 foot length below, or by the foot if you need a different length.
Technical Specifications

cup width:
cup height:
bottom opening:
standard length:
# cups (std. length):

4 3/8 "
4 "
1 1/2"
8 feet
10
· Custom lengths are available!
· Tweetie offers free assembly and free local installation of all Rain Chains purchased in our store.
· 10% off two or more rain chains!
· LIFETIME WARRANTY