The Bungalow Deluxe for 12 families!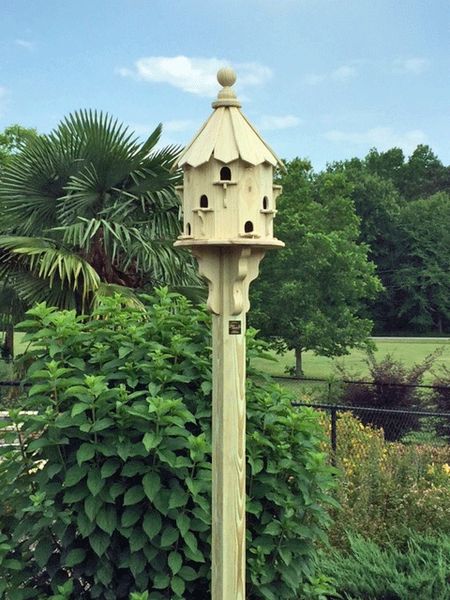 The Bungalow is a sleeper for 12 families! Each nesting cavity is separate. This piece is hand crafted, hand nailed, hand sanded. House comes unfinished. The Bungalow can be constructed from our choice of wood of Western Red Cedar, Pressure Treated Fir, Pine, or Cypress. Please choose your wood type from the drop down menu when ordering. Shown in the large photo is the Bungalow made of Cypress.

Seasonal cleaning is easy! Four opposing sides are attached with a solid brass hinge and secured by a wooden peg. Simply pull out the peg and lift upward to expose each level! See the small photo inserts for more detail.
'Free Local Delivery. Comes assembled to 8 foot pressure treated post. Painting is an extra charge.