DL-701 Double Lotus Brass/Copper Rain Chain, 8 Feet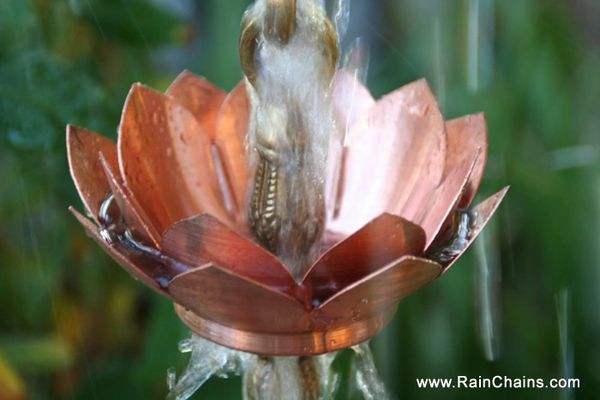 This chain is simply spectacular in appearance. Detailed, hand-cast brass chain elements combine with pure copper double cups to produce a stunning rain chain. Assembles easily with no tools in minutes.
Please note that this chain is more decorative than functional; you may experience splashing with this product. Best used in addition to regular downspouts, as a beautiful and aesthetic water feature.
Recommended Accessory: Copper Installation kit (RCR-1).

· Custom lengths are available!
· Tweetie offers free assembly and free local installation of all Rain Chains purchased in our store.
· 10% off two or more rain chains!
· LIFETIME WARRANTY