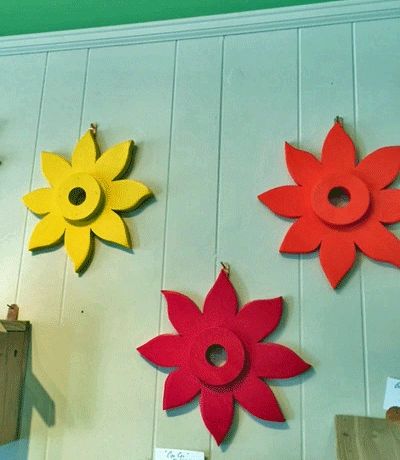 These colorful garden bursts! are perfect to give a burst of color to your garden or the side of your home! They are hand made of 3/4" pine and hand painted in several exterior colors. They measure approximately 12" x 12" and have a 1.5" hole in the center. A solid copper hanging bracket is attached.
Please visit our retail store to see the display.
These Garden Bursts! are also sold attached to small birdhouses. Please see our Bird House category.