Large Church Birdhouse BH 134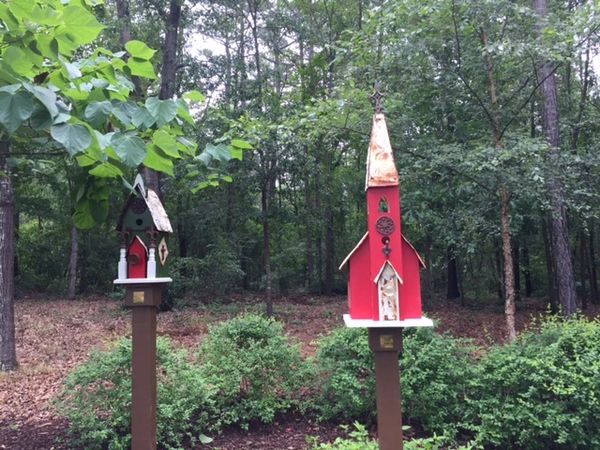 Tweetie Industries Large Church Birdhouse (on the right of the photo) is breathtaking in person! Up to 3 families will nest in the steeple area and the rear is a feeder/birdhouse. Rustic tin adds character to this piece as do the cast iron ornamentals.
Your choice of colors. Please call our store.
Mount included for a 4" x 4" post (post included for local residents). Free local delivery. Installation is an extra charge.