Lattice 006. Custom sizes. Various pricing. "Contact Us" to discuss your size and pricing.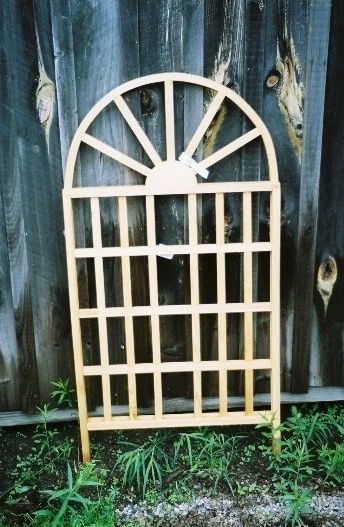 Lattice 006 Small and Large. Our Lattice is heavy duty and made of hand selected quality wood. We do not use staples, All of our panels are hand cut, sanded, fitted and hand nailed! Our lattice panels are sold unfinished so you or your customer can color them to suite their own decor.

Garden Centers may qualify for wholesale pricing. Please "Contact Us".
We accept major credit cards using PayPal. PayPal offers special financing. Your order can be delivered or you can pick it up at our shop.

If you've seen another design elsewhere and you would like it custom build, provide us a photograph and maybe we can help build it for you.