Martin Cottage for 6 families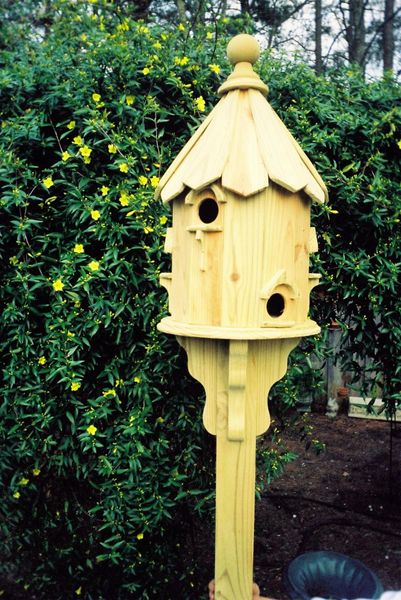 The Martin Cottage is hand crafted and houses 6 families! This is really a unique piece with a lot of detail. Two side panels come unscrewed for easy seasonal cleaning, if desired. The cottage can be constructed from our choice of wood of Western Red Cedar, Pressure Treated Fir, Pine, or Cypress.
Free local delivery. Post included. Painting has an extra charge. Installation is also available.