R213 Singing Warbler on Dogwood Branch Ring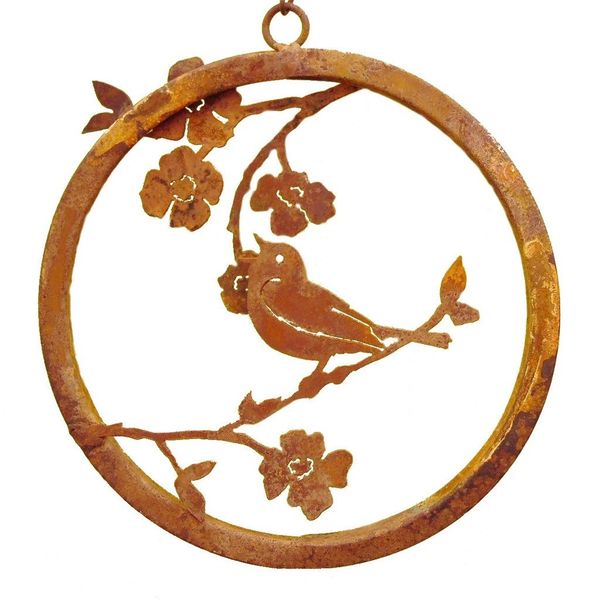 This dogwood branch has a charming warbler singing away.
The warbler is one of the most common of birds in North America. This warbler is singing its heart out for you. Available on a tab-mount at #B738 and M409, a shovel handle silhouette at #SH504, and a tile at #T308. Handmade in steel from an original design and hand-rusted. Enclosed in a metal ring designed to be hung on a wall, or from an eave, tree branch, bird feeder, or pergola. SKU# R213 Dimensions: 10.5 in. wide x 10.5 in. high x .75 in. deep.