125 The "Arbor" Purple Martin House for 4 families!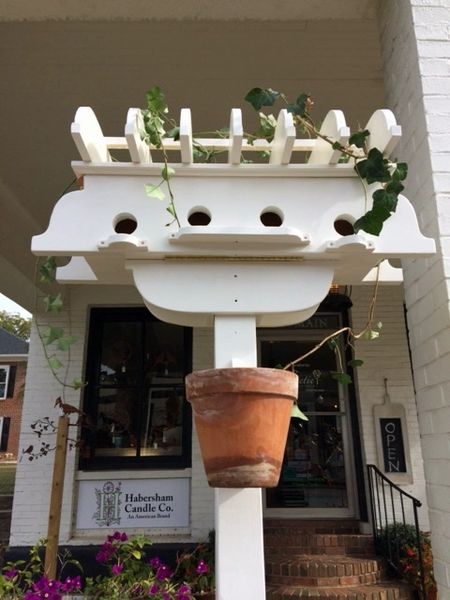 The Arbor birdhouse is designed for Purple Martins but it can also me custom made for Blue Birds at no additional charge. Please visit the Tweetie store or call us with any questions that you may have for special ordering, color, hole size, etc.
The front panel is hinged and folds out for super east cleaning of all 4 compartments. A brass hook and eye secures it back into place.
A plant holder is mounted for an 8" terra cotta bowl. Add a flowering plant or a vine for extra beauty and coverage for the birds!