The Blue Bird Tavern - Common use birdhouse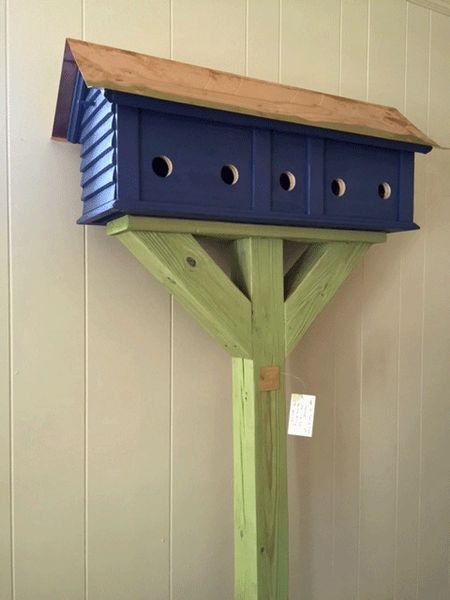 This Tavern was built for the Blue Birds however the hole size of 1 1/2" makes it adaptable to a lot of different types of birds. There are 5 individual nesting boxes inside. The top roof is made of 3/4" wood and covered in solid copper. The copper will patina over time.
Also, the roof lifts off by removing 2 wood pegs for super easy cleaning, if desired.
Post is included. Free delivery in the local area. Item comes painting as shown. If you desire another color combination, please visit our store and we can make a plan.