"The Coronado" Copper Top with Sailboat Tweetie Feeder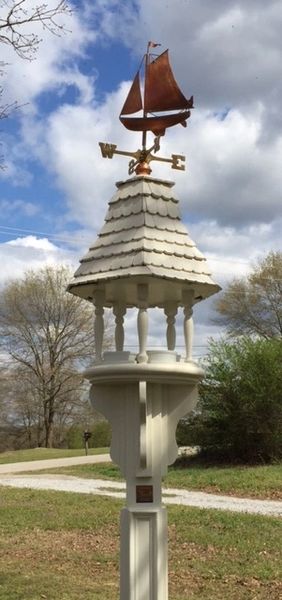 Wow! This feeder is beautiful and will add so much charm to any garden! Handcrafted original with solid copper and brass weather-vane. The weather-vane is custom made from David Ferro (www.ferroweathervanes.com) in Rhode Island. If you are interested in one of these feeders, please "Contact Us" on the home page or stop by our store.
Your Tweetie Feeder will include a brass plate.
Free local delivery. Includes the deluxe post as shown.
This piece is hand painted Cotton Whisper White, an exterior grade from Sherwin Williams.
Note: There is a two month lead time for the weathervane to be handcrafted.