The Monticello. 1890 repurposed Barnwood, 3 family Bluebird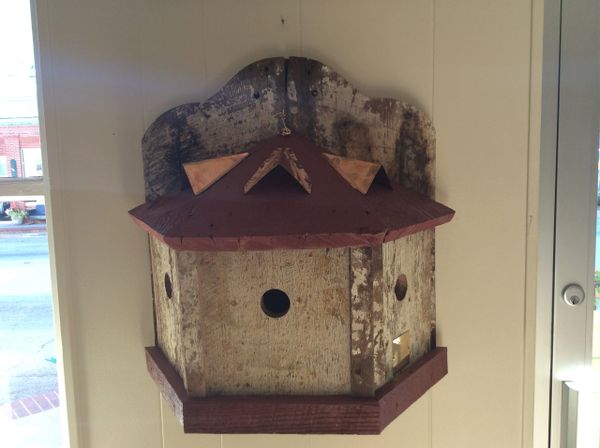 The Monticello is made from 1890 Barnwood that we purchased 5 miles south of Monitcello, VA.
This houses 3 families with separate nesting compartments inside. It is a wall mounted home.
To seasonally clean, simply unhook the brass latch above the roof. The house is solidly hinged to fold open!
This original Barnwood may have various paint colors showing. The roof has 3 copper dormers.
The 1.5" holes may accommodate various species but this has been built for Bluebird standards.
20"Tx21"Wx9"D