The Tweetie Feeder! Post mount style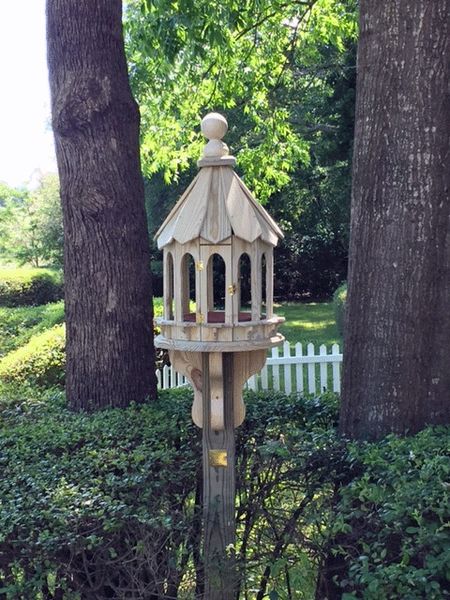 Our most popular bird feeder is our own Tweetie Feeder! This feeder has a small door that opens and latches. Inside, you will find a Terracotta saucer for holding the seed. Your choice of wood from the drop down menu. There is so much detail in the handwork of this piece. The feeder comes unfinished. Approximately 24" tall by 16" round.

Free local delivery. Post is included. Painting for an extra charge. Installed for an extra charge.

Also built as a hanging feeder. Please view our site.