RC-54 Basket & Glass Cups ™ Copper Rain Chain, 8 Feet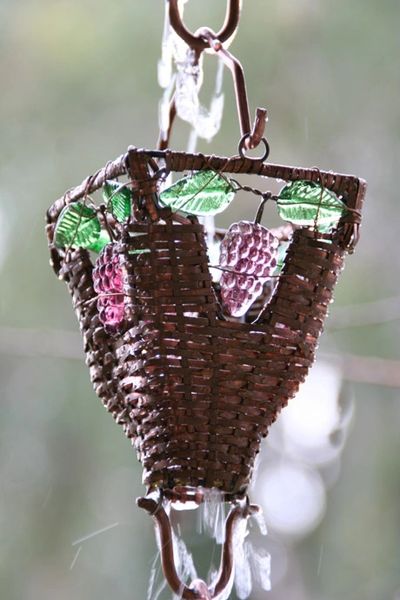 A basket made of pure copper, with a real glass grape and leaf motif! The "frame" is stainless steel wire. The basket is woven with flat copper strips, tightly enough that water passes through the cup (as it should) and not out the sides.
The light shining through the glass accents is breathtakingly beautiful!
Easy to assemble: requires a pair of pliers. Like all of our chains, comes with a V-hook for easy installation.
· Custom lengths are available!
· Tweetie offers free assembly and free local installation of all Rain Chains purchased in our store.
· 10% off two or more rain chains!
· LIFETIME WARRANTY